When he first turned up at my flight school on his pride and joy old black Harley, with a wad of cash in his hand, I could tell that big Gazza was a bit different from the other blokes.
Maybe it was the fact that it was a lot of money in these days of credit cards, or that he always seemed to wear the same attire, or maybe it was how he announced his arrival by riding his motor bike through the front door of the building – through the foyer scattering other students left and right - and then out the back door, or his incredible apparent short term memory loss or even the fact that he said he was a non violent debt collector (as he stated that the tats on his arms and his large girth made even the worst offender quiver when he filled their doorway late at night), whatever it was – I've never forgotten Gazza.
He was quite a character – and we all liked what seemed an opposite to his visual appearance - his gentle ways and his plain old good manners.
Sandy was an excellent flight instructor and he enjoyed working with Gazza, as the big man would have caused the R22's right skid to stay stuck permanently on the ground and Sandy liked instructing in the '47.
Gazza was having trouble keeping the machine in balance with the tail rotor during the first ab initio lessons – and probably until his last come to think of it.
Sandy was getting frustrated until he came up with a brilliant idea. "I had taken both doors off because it was getting hot and Gazza had missed a shower" Sandy said, "and that's when I saw that Gazza's beard was the answer"
From that day on, thanks to Sandy, Gazza knew when he had the machine out of balance.
Whenever the slipstream came roaring through either door space, his beard pointed to the left or right as the machine tracked sideways through the air.
Trouble was, when he ever got it into balance, it came up over his eyes.

They nicknamed Gazza (privately because he was a big boy) "Windsock" and the name stuck.

True Story – see the photo

TC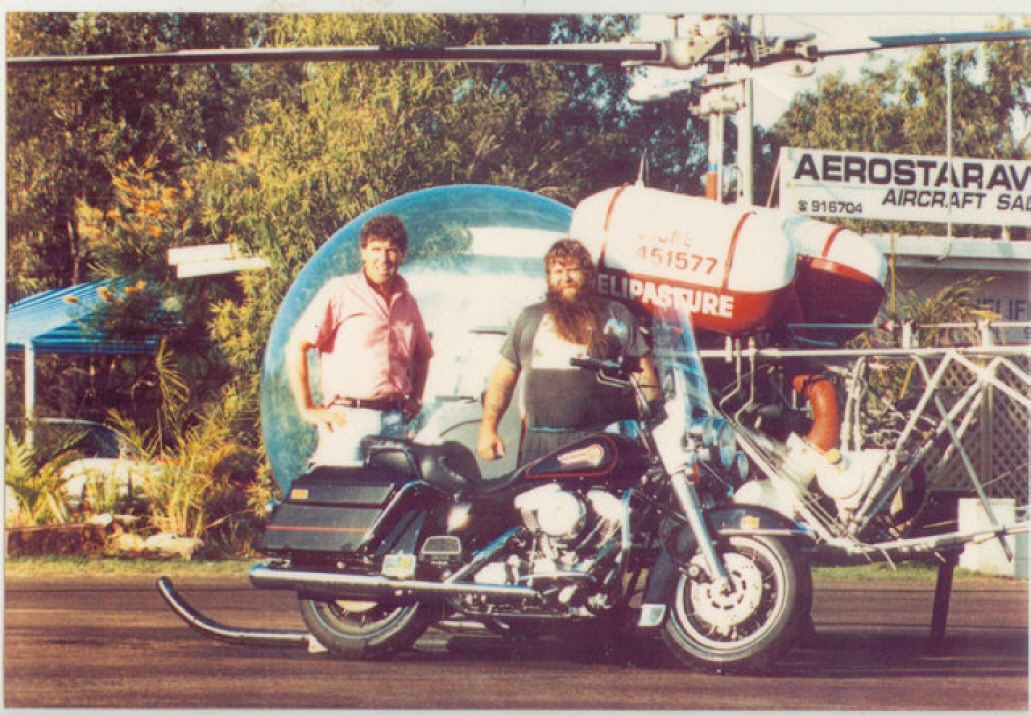 cad